EATING ON ISLA
The island has become a foodie paradise with an amazing selection of all kinds of local and gourmet options at affordable prices!  Come for a week, come for two or even three and never eat dinner at the same place twice!  There are dozens of options in 'el centro' (downtown near the ferry dock) featuring the music-filled ambiance of wandering through the outdoor pedestrian only drag (Avenida Hidalgo) with restaurants, bars and shops of all kinds to the exploding variety of new restaurant options that are popping up all over the Island.  Our Guide to Local Eating will be waiting for you at the casa, but if you don't want to leave the villa, that's no problem.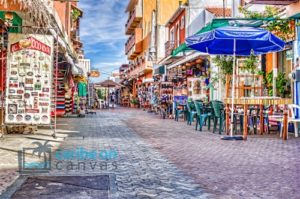 EATING AT THE CASA
At Casa Flor de Mayo, you can also explore a different gourmet option – staying in and eating at home in our beautiful open concept dining room, while cooking in our fully equipped kitchen!  Visit one of the Islands grocery stores, the largest of which – Chedraui is a good size supermarket, with a good selection of food, wine and beer. Or if you want, you can have the shopping done for you, with food and beverages delivered direct to the villa.
But wait!  If you love to eat, but don't love to cook you can arrange a private dinning experience right at the villa! Gourmet chefs, custom menus, dining by the sea in our unique indoor/outdoor dining room for breakfast, lunch or dinner.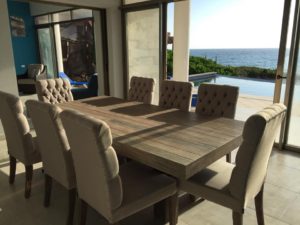 OUR ISLA FAVOURITES
ISLA DELIVERY
Delivery of most Isla Restaurants, Groceries & almost anything you need.
BEST OF ISLA
FOR MORE LOTS MORE INFORMATION ON ISLA RESTAURANTS, ACTIVITIES, SERVICES AND THE ISLAND IN GENERAL PLEASE THE GUIDE TAB AT THE TOP OF THIS FB GROUP ISLA MUJERES